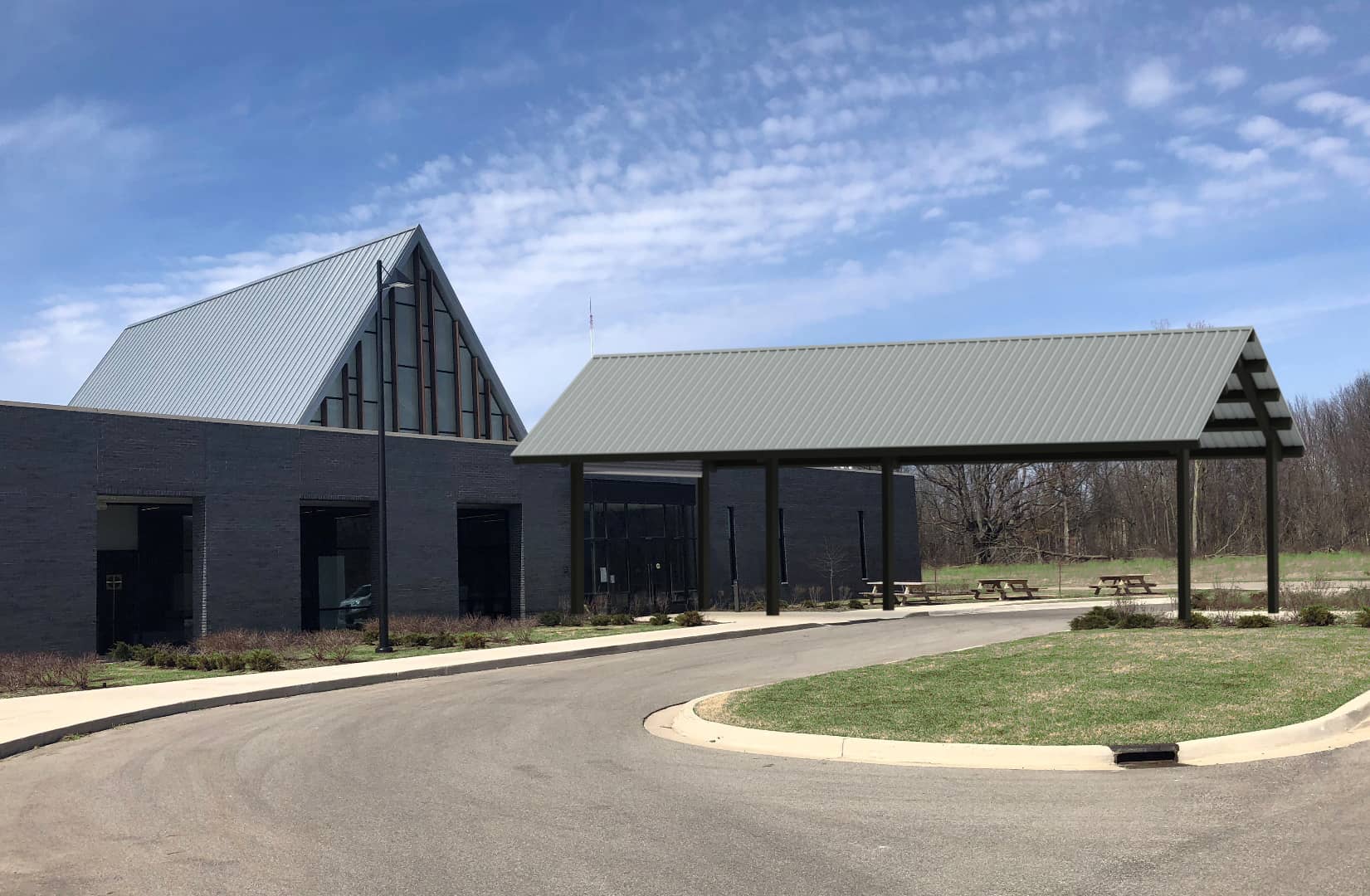 Dear friends in Christ,
It has been a long while since I have given any updates on our canopy project, so I would like to do that now.
Here is where the project currently is at: since this is considered a major building project, the diocese of Grand Rapids must approve it before we can sign a contract and proceed.  We have had a fair number of meetings / communications with them over the 12 months plus that this has been going on; I have just been able to respond to their questions regarding some specifics of the project and am waiting to hear back from them, either with their approval or with any additional questions they might have.  Once we have their approval, we will contact Porter Corp, the manufacturer of the canopy, and sign a contract with them.  At present the Porter Corp is working on the engineering of the canopy.
It looks like the estimated total cost of the canopy will be $139,000.  This includes:
$112,000 for the canopy materials (manufactured by the Porter Corp)
$10,000 for 6 pillar footings / concrete
$5,000 for electrical work
$1,750 for gutters & downspouts
$10,000 for miscellaneous (crane rental, etc.)
In terms of funding, we have raised a total of approximately $131,000 from your generous donations and various fundraisers since we began this project well over a year ago.  Thank you so much for your generosity!  We are still hoping to raise approximately $8,000 for the project to be fully funded.  Regardless, pending diocesan approval, the plan is to have the canopy installed before winter!  The Porter Corp. has informed us that they currently have a lead time of 11-13 weeks from the time of order to delivery of the canopy materials.  Assuming we have approval in the next couple weeks, that would mean installation would take place in November.  That is pushing it a little in terms of whether the weather will cooperate or not – hopefully it will and we will not have to go another winter without a canopy.
Max Ainslie of our parish will be the general contractor; I am very grateful to him for his willingness to coordinate this project.  I am also grateful to Dave Zinger and Tom Van Wyk of our parish for helping to oversee this project as well.
We are looking for parishioners who have construction experience who would be willing to donate some time to help with the installation of the canopy when the time comes.  Please let us know if you are interested.
Within the next couple weeks, we will have a meeting after both Sunday morning Masses to answer any questions you might have.
Thank you again to everyone for your generous support of our parish for this particular project and for the needs of our parish community in general, especially during these months of uncertainty.  You are a blessing.
In Christ,
Fr. Bill