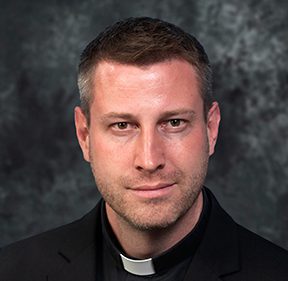 Chris Epplett will be interning at St. Luke from January 29 – May 9, 2021.
Currently he is a seminarian at Mundelein Seminary in Mudelein, IL.
He is a graduate from Aquinas College and a graduate from Grand Haven High School.
Why did you want to become a priest? God has a plan for my life and, overtime, he has shown me the vocation of priesthood. I want to follow God's will and let that work out through priestly ministry in my life.
What do you love the most about seminary? The opportunity to pray, reflect, and prepare. I see the seminary as sort of sabbatical. I was pulled away from 11 years of parish ministry to enter seminary and God is using this time to give me rest while preparing me in a new way to go back into parish life.
What are you most grateful for? God's providence and never-ending, unfailing faithfulness.