DeVos Place Convention Center in Grand Rapids, MI
December 27-29, 2021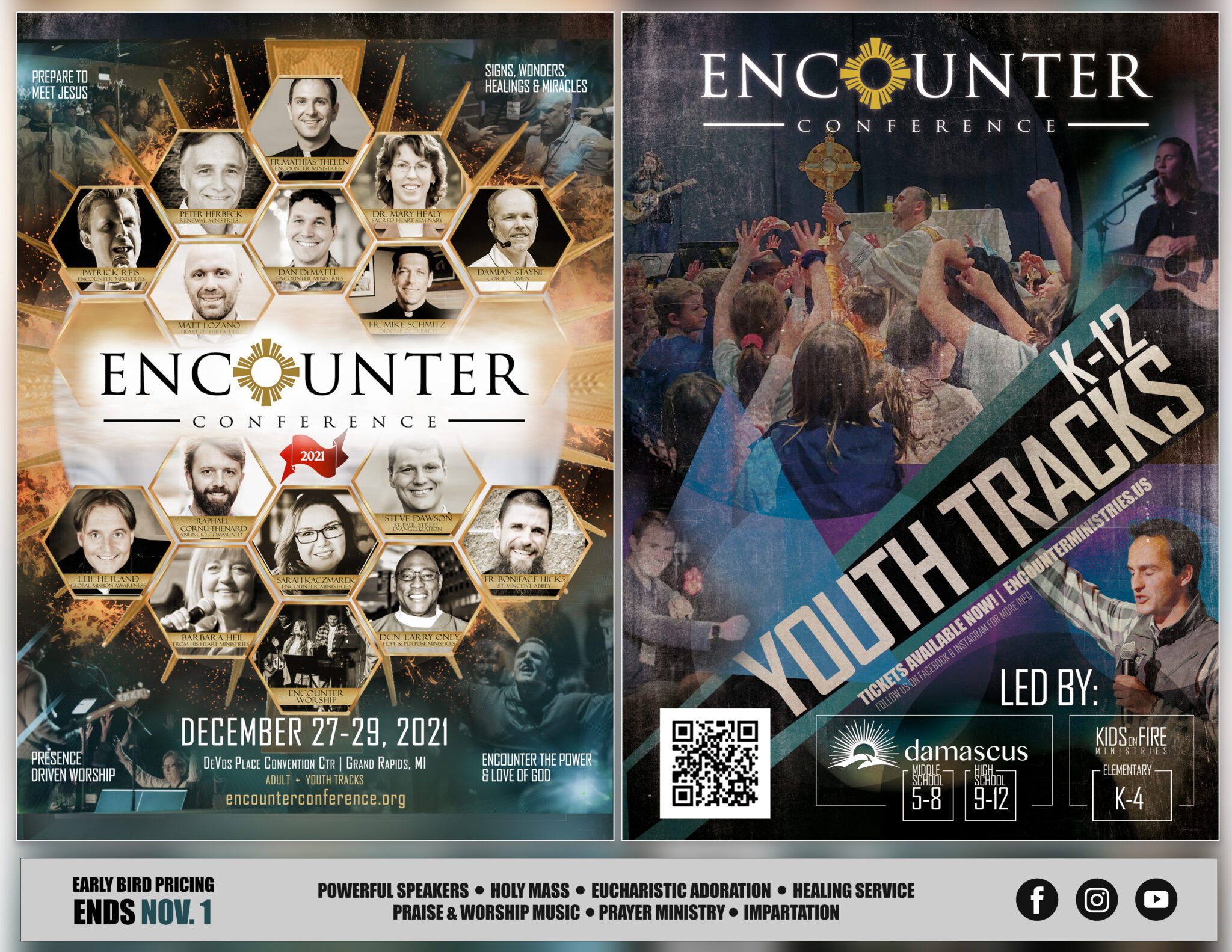 Join us for three days of refreshment for the whole family at our adult and youth tracks (Grades K – 12).
Join Fr. Mathias Thelen, Patrick Reis, Fr. Mike Schmitz, Damian Stayne, Dr. Mary Healy, Leif Hetland, and so many more incredible speakers at the 2021 Encounter Conference! The conference is our flagship event, where we seek to gather leaders of revival in the Church to encounter God's refreshment, encouragement, and impartation of greater anointing for ministry.
Conference participants can expect an atmosphere of Spirit-filled worship in the presence of God, Holy Mass, inspiring and transforming keynote speakers, breakout sessions, Eucharistic Adoration, a healing service, fellowship, and many opportunities for prayer ministry and growth in the gifts of the Holy Spirit.
You can learn more and visit our website HERE!
I have attached a flyer that has information about our youth tracks and the adult track. If you would like to learn more, have questions, or need other marketing materials, please email me at emily@encounterministries.us or call me at 810-279-0555.
We have seen tremendous breakthroughs in families and we pray your families can too! Thank you so much for your consideration and know of our prayers for you and your parish.