The Eucharist is the source and summit of the Christian life.  At Mass, the People of God gather in Christ's name; sing and praise the Lord; listen to the Word of God and connect it to their daily lives; and gather around the Lord's table to offer thanksgiving for and be nourished by the Body and Blood of Jesus, in order to go forth to announce the Good News and glorify the Lord in the midst of their everyday joys and sorrows.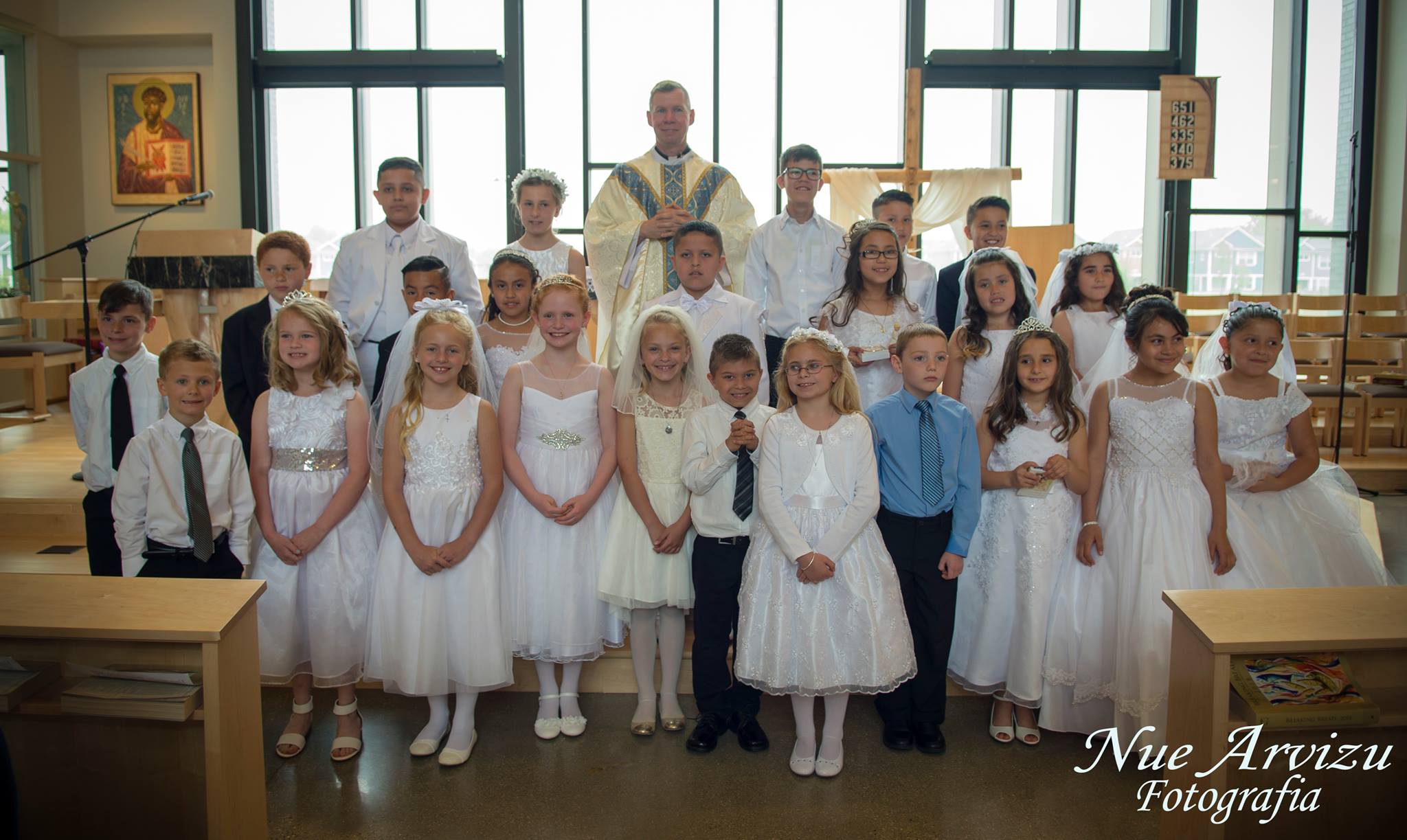 First Communion Preparation for Children
Children who have been baptized Catholic and are enrolled in our 2nd grade Faith Formation program are prepared for their First Communion.  Weekly attendance at the sessions are expected as well as attendance at the First Communion retreat morning in the spring.  First Communion dates are scheduled during the Easter Season, and parents have a choice of dates and Masses from which to choose. All First Communicants are invited back for a recognition on the Solemnity of the Body and Blood of Jesus in late May/early June.
The first step is to register your child/children for Faith Formation classes.  Sessions begin in mid-September.
Children, 3rd grade and up, and youth who have been baptized Catholic but have not yet received their First Communion are also invited to prepare for this sacrament.  Preparation is tailored to the unique needs of each young person and their family.  The first step is to contact John Graveline to schedule an appointment so we can get to know you and your unique needs.