We are in the new church building!
We began having Mass here on Ash Wednesday 2017. All Sunday and daily Masses are now celebrated at 10144 42nd Ave., Georgetown Township (immediately south of the GVSU campus).
There are all sorts of ways to become involved here at St. Luke University Parish. Below you will find a short history of our parish and through these links you can find out more about our liturgical ministries, choirs, faith formation and other groups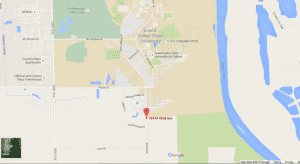 Founded in April 2007, St. Luke University Parish hoped to build a church on the corner of 60th Avenue and Lake Michigan Drive in Allendale. After becoming the Bishop of Grand Rapids in June 2013, Bishop Walkowiak realized that the original site was not the best location for a university parish (it is over 2 miles from campus). In February 2015 property adjacent to the south end of campus became available and the diocese signed a letter of intent to purchase. On July 31, 2015 property on the east side of 42nd Avenue, across from the Campus View Cottages, was purchased.
This new location, officially 10144 42nd Ave. Georgetown Township, is just south of the GVSU water tower and will offer a major increase in convenience for GVSU students.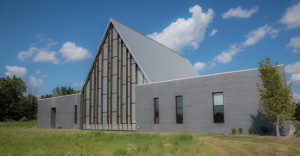 March 1, 2017, Ash Wednesday, we held our first Mass in the new building. Since then, we have added more parishioners, Mass times and days, and continue to grow.
August 27, 2017, we welcomed the GVSU students, both new and returning. We cannot wait to see what unfolds this first year of merging into one community. This is a very exciting time for Saint Luke, and we hope you can join us.