Share the Journey
September 2017 – September 2019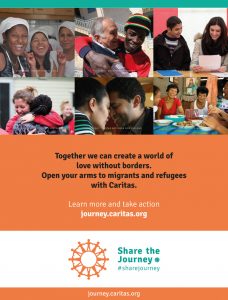 Bishop Walkowiak along with the staff of the Diocese of Grand Rapids and Catholic Charities West Michigan (CCWM) is encouraging parishes to participate in a global campaign called "Share the Journey". It will be launched by Pope Francis on September 27 and will continue through September 2019.
We can join Pope Francis and the Church around the world, and share the journey with fellow children of God by learning about their journeys. Read stories, watch videos, and pay attention to news that can help sensitize us to their reality.
Click here for the Share the Journey Campaign Prayer.
Click here for more information.
---
Current News & Events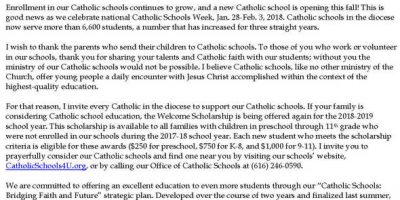 Click on link to find a school near you: CatholicSchools4U.org