Do you use Amazon? Have you heard of AmazonSmile? Does making money for the church without costing you anything extra sound good? Well then click the link and get started. Instead of using the standard Amazon, you need to use AmazonSmile so a percentage of your purchase come back to St. Luke.
You purchase items, then Amazon give St. Luke a percentage of that sale.
Works with Amazon Prime
You do need to use AmazonSmile
There is not an App, but you can save the browser page to your phone's home page.
Sign in or set-up a new log in. Once you do that search for: St Luke University Church
If you have any questions, please e-mail Kim at the Parish Office or call 616-895-2247
St Luke's Scrip Program
You are invited to join other parishioners in our fundraising program called SCRIP. This program is another way for you to support our parish.
Scrip is a simple word that means "substitute money" – in other words, scrip is prepaid gift cards from national and local retailers that you purchase from the parish. They work the same as gift cards you buy at the store. Many popular retailers participate in the program including Meijer, Spartan, Speedway, Pizza Hut, Barnes & Noble, Staples, and Office Max. There are currently over 300 retailers available for purchase (see the full listing attached). Scrip is a great program because everybody wins:
* The retailer gets cash up front and repeat business…
* You are supporting the parish in a fundraiser that requires no selling on your part..
* St. Luke's gets another regular source of revenue.
The beauty of scrip is that you put your regular household shopping dollars to work. You earn money for the parish without spending a single additional penny. Just spend your regular shopping dollars with scrip at the stores that participate in the program! Scrip can be used for just about any household purchase including food, clothing, entertainment, gas, and even restaurants.
Sincerely,
Carol Schoenborn
Scrip Coordinator
Food Pantry
Once a month on the second Thursday of the month from 3 – 5 pm, St. Luke University Parish hosts a Food Pantry. Generous donations of time, talent and treasure help us to serve close to 50 families at each pantry session. Please click to be directed to calendar for dates and times.
Volunteers are needed to go to various food providers and collect their donation, as well as help in sorting and the upkeep of our pantry area.
For more information, contact Karen DeVormer or Sally Kravat through the parish office.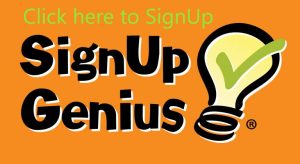 Student Meal Ministry
We are excited to welcome back the GVSU students to campus and St. Luke University Parish! Please use the link below to sign-up for donations.
The GVSU Student Meal Ministry provides meals on Sunday's once a month after the 5:00 pm Mass. It's a fun, rewarding ministry. If you would like to join in by signing up to bring something, please sign up using sign-up Genius. The link is updated to what is needed for that month's meals. If you prefer to send an email instead with what you'll be donating, you may send an email to GVSUSMM@gmail.com.
You are also welcome to donate monetary gifts any time by clicking on this link.
Thank you for helping make this ministry a success, the students greatly appreciate a hot meal each month!